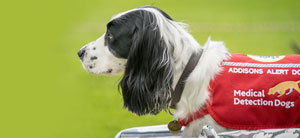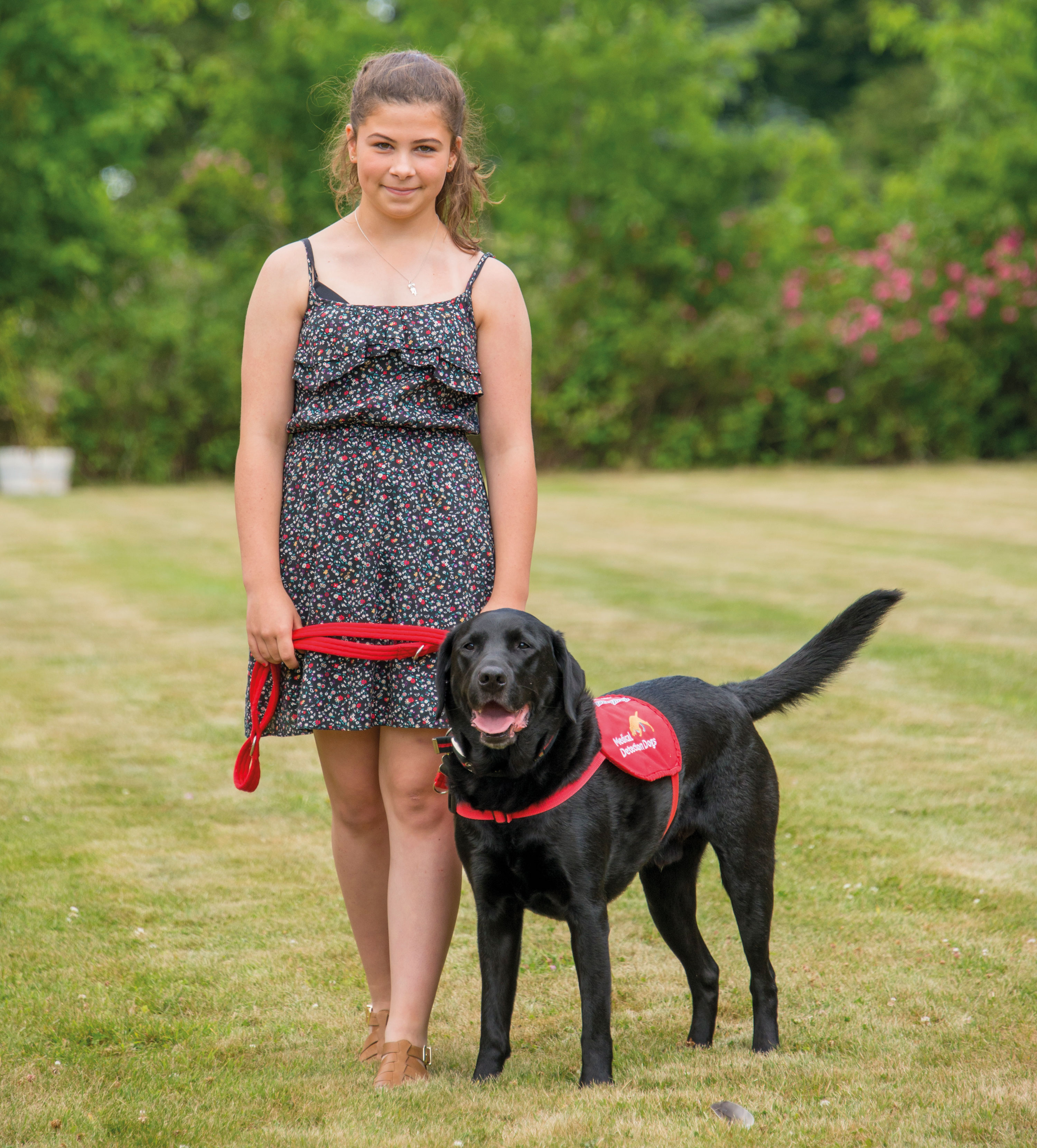 We are committed to treating every potential applicant equally. Due to the sheer volume of individuals applying for a Medical Alert Assistance Dog we must be realistic about the number we can help. We therefore can only accept people onto the waiting list who are detrimentally affected by their health condition, who have made every attempt to manage it by other means and to whom we feel we can be of most assistance.
Please see the following points which we take into consideration when making the decision on who is accepted as an applicant for one of our Medical Alert Assistance Dogs.
Diagnosis of a life-threatening health condition for a minimum of at least 12 months.
Aggressiveness of the condition.
The current impact of the condition on the applicant's daily life, for example, the amount of hospital admissions and 999 calls to paramedics made by the applicant.
Whether the condition has resulted in the client having to give up their employment or, in the case of a child, having regular absences from school.
The individual's ability to bond with an assistance dog.
The individual's commitment to the ongoing training with the assistance dog.
Flexibility to attend the training centre and regular public access training days and to keep the necessary records.
Geographical location – We operate throughout England, Wales and Scotland, although please bear in mind that there are certain locations where, because of their distance from our Centre in Buckinghamshire and our limited funding and resources, we would be unable to provide adequate aftercare and support. Applications from people living in areas where we don't feel we could give adequate support may need to be put on hold until such time as we are able to do so.
Age of client – Normally the applicant must be over 5 years old and under 75. The minimum age has been set as we have found that partnerships over this age tend to be more successful, and we felt it necessary to set the maximum age due to our limited resources, funds and the current waiting time of approximately

18 months

. We also realise that the level of commitment and work for the ongoing training for one of our Medical Alert Assistance Dogs is high and therefore a lot to expect of a client.
Successor dogs – The organisation gives priority on its waiting list to applicants wishing to be considered for successor dogs.
Review – Medical Detection Dogs has a Review procedure for any individual who wishes us to review a decision not to place a Medical Alert Assistance Dog following application. Any individual who wishes to follow this procedure should write to the CEO and Director of Operations, Dr Claire Guest, with a full explanation of their situation within 21 days of receiving their application decision letter. This review will be considered by the panel of Medical Advisors. The applicant will be informed in writing about the result of the review within 21 days.
HOW TO APPLY
We believe that having a Medical Alert Assistance Dog may improve the safety, independence and confidence of a person living with a life-threatening health condition, allowing a better quality of life. For further information please contact Anna Trotignot, Client Support Officer.
Telephone: 01296 655888 Email: applications@medicaldetectiondogs.org.uk
If you feel you fit the criteria and would like to apply, please download and complete the following application forms and return them to us.
Diabetes Application
Please complete all forms below:

plus supply us with 3 months bloods/diary
Other Condition Application
Diabetes Applicant Owned Dog Application
Other Condition Owned Dog Application
Please do communicate to us if you need any assistance in completing the application forms.