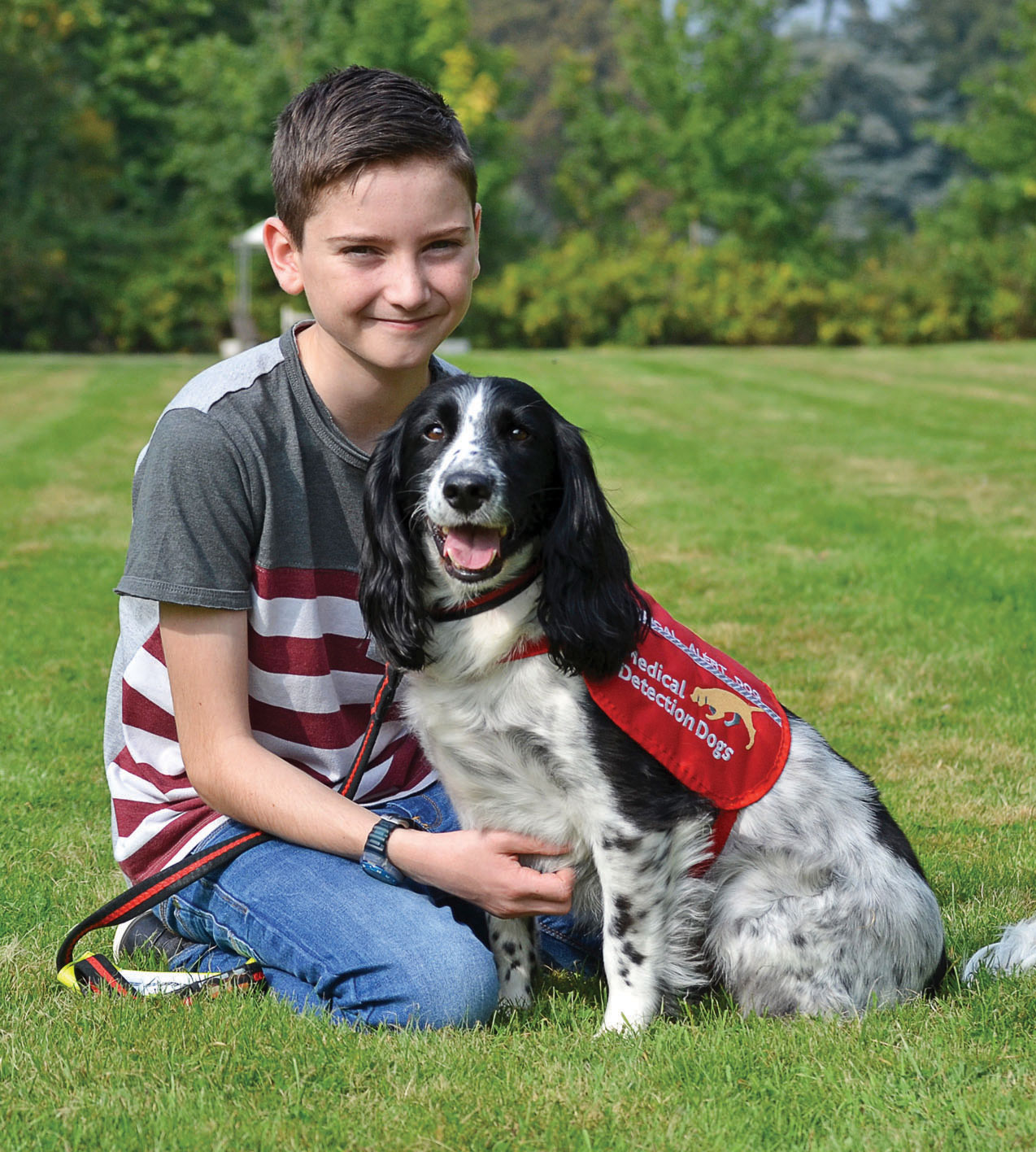 Applicant-Owned Dog Training Programme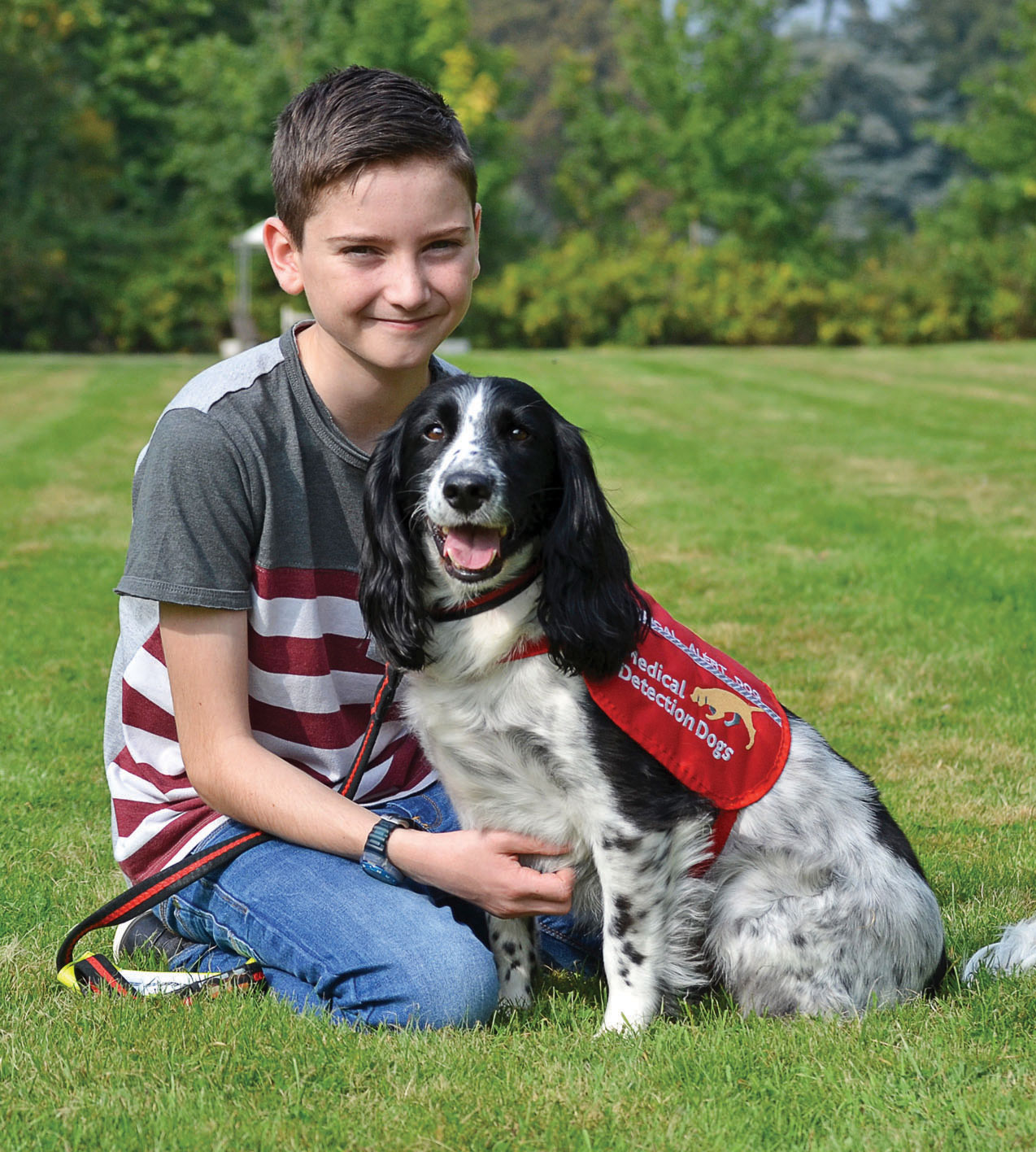 These dogs are trained to assist individuals who manage complex medical conditions on a day-to-day basis. It can be feasible to train an own dog as a Medical Alert Dog.
However, it is also important to be aware that as Medical Detection Dogs is part of Assistance Dogs UK, Europe and International, there are standards and temperament criteria that your dog would need to meet to qualify as a working dog, in the same way that Guide and Hearing Dogs have to, as they will be able to access public places. There is unfortunately no guarantee that your dog would be suitable and would pass the assessment.
We would advise that you attend Association of Pet Dog trainers (APDT) training classes and take the Kennel Club's Good Citizen Dog Scheme courses at bronze and silver levels for general obedience training.
This programme is very demanding and requires serious commitment. If you have a dog that you would like considered for medical alert training, please download and complete the application forms from the who can apply section and if diabetic return to us along with your blood glucose results for the last three months.
Applicant Owned Dogs Must:
Be 2 years or under (unless the dog is consistently alerting in which case dogs up to 3 years old will be considered.)
Have submitted a complete Veterinary Form where the veterinary surgeon of the dog in question has confirmed that the dog is in good physical health and be deemed as suitable for assistance dog work (e.g. checked for joint and gait, eyes, ears and heart)
Have submitted a copy of the full medical history for the dog
Have submitted a complete Applicant Owned Dog Evaluation Form, appear to be of a temperament suited to be a working assistance dog, eg confident and friendly with adults, children and a wide range of different environments
Via completion of 6 weeks scent/alerting assessment records, have a proven aptitude for alerting their client to a medical episode via odour
Applicant owned dogs will not be considered for the Training Programme if they: 
Are a fighting or guarding breed
Have a history of strong herding, chasing or hunting tendencies
Have shown aggression or bitten/injured a person or other animal
Are being competitively showed or used in agility
Have shown significant nervousness/anxiety with people or environmental situations or objects
If the client is unable to commit to carrying out and recording down training hours with their dog, covering key areas such as general obedience and socialisation
If the client is unwilling to attend the necessary training sessions, some of which will include handling days at the Medical Detection Dogs Centre, which could include local overnight stays in a local hotel and B and B.
If they are actively being used for breeding purposes
If the client is unwilling to adhere to Medical Detection Dogs' training methods and commands
If the client is unwilling to use MDD advised equipment
If a client is using any of the following devices/equipment with their dog:  choke chains, electric collar devices, slip leads, bark collars and spray collars on their dog, significantly negative training methods
Have exhibited alerting behaviour that is of a negative, aversive nature