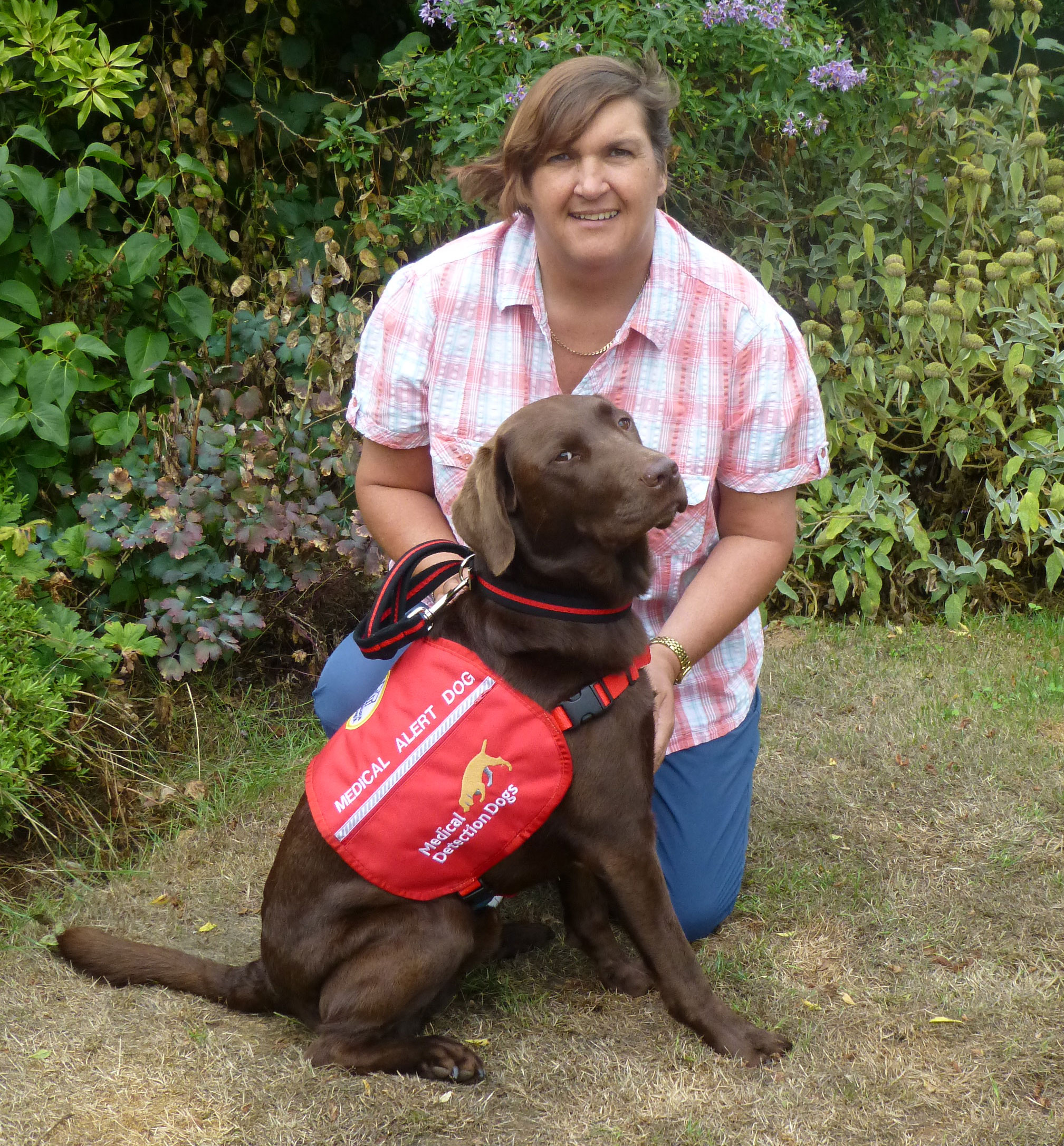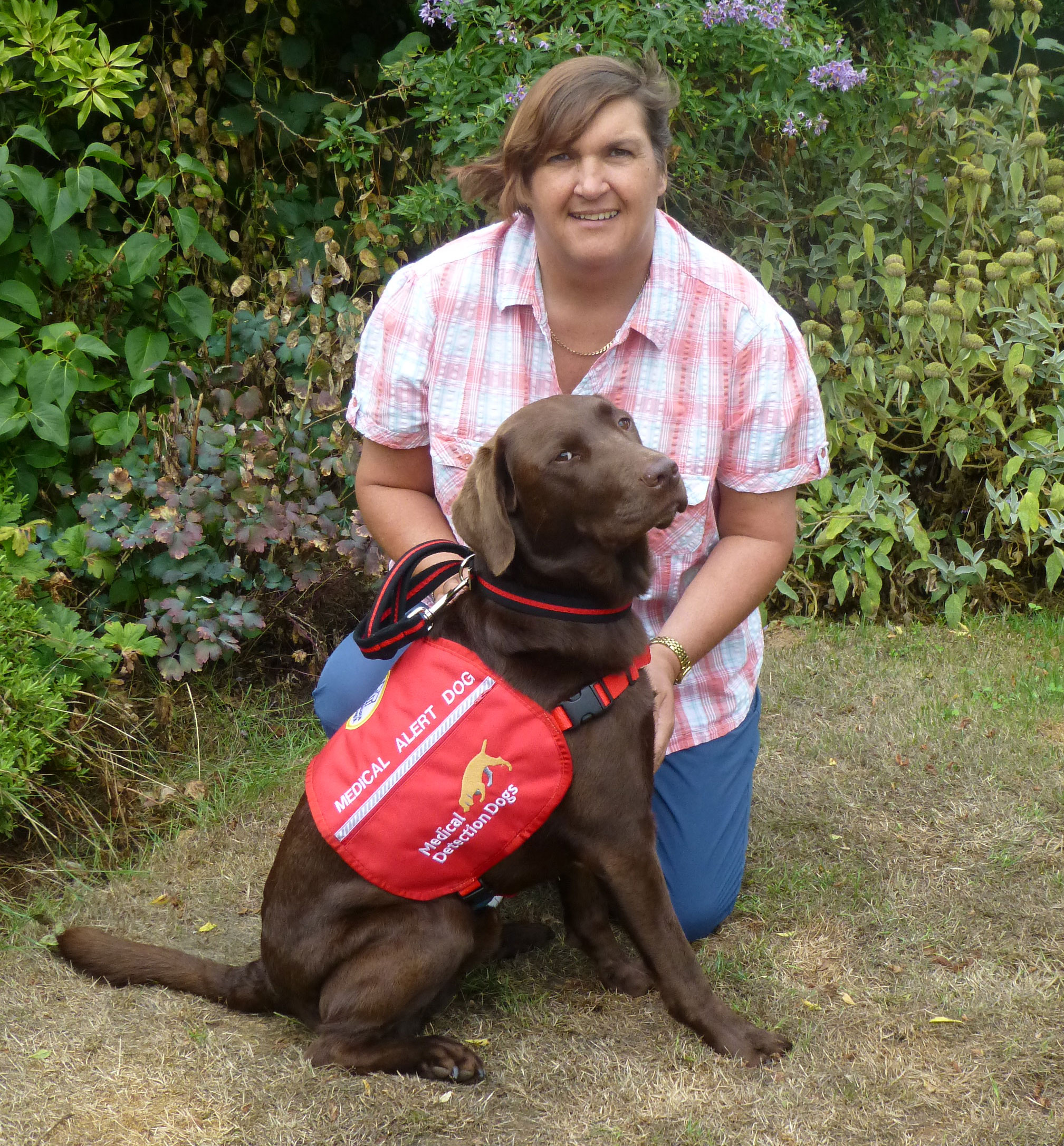 It's really hard to believe that in July it was five years since Coco came to live with me.
 
I'd met him about a month earlier for a matching visit, and couldn't wait for him to arrive. It was strange at first, learning to live with a little shadow who followed me everywhere, including into the bathroom! Now, it's strange when Coco isn't by my side.
 
Although I went out and about before I had Coco, I would often be taken ill when in public places, this was so embarrassing and severely dented my confidence. People who didn't understand why I was unsteady on my feet, needing to lean against something or someone, vomiting etc would often mistake me for being drunk; apart from being unsympathetic, their harsh words at times when I was so unwell and going into Addisonian Crisis used to upset me a lot.
 
Before Coco, I could only travel away from home with someone who knew my medical history in case I collapsed and when I went on holiday we used to need to research nearby hospitals just in case, which often meant I needed to stay in larger towns and cities.
 
Coco's alerts are like an early warning system for me, so I don't get caught out with sudden collapses as I used to. When he alerts me, I'm able to take oral medication and if that isn't enough, and he continues to alert, then I can take an injection. There have been times when Coco has alerted and I've had an infection which has caused a Crisis, and I've been treated in resus at A&E, and each time they've told me that my health deteriorated so quickly, if it wasn't for the early warning Coco gave, I would not have survived.
 
All of the medical staff who treat me are fans of Coco; not only because he's a great looking dog with a lovely personality, but also because they've seen how my health has become more stable, and in turn how I have become happier and more confident in myself.
 
Not that long after I got Coco I needed a hospital procedure; an endoscopy. As sedation was to be used, the staff were unsure about how the procedure would affect my cortisol levels. In the time it would take for a blood test result to come through, I could have already seriously deteriorated, so the staff asked if Coco could wait at the hospital with a friend while I had the procedure done. Then, as they brought me from the endoscopy room, before going to the recovery area, they wheeled me on a trolley to an area where Coco was waiting. I was very groggy from the sedation but I remember him poking his nose in my face and checking me over to see if everything was ok. The staff were apparently watching intently, but Coco didn't alert as my cortisol levels were good. I was then wheeled into the recovery area to sleep off the sedation, before being reunited with Coco again when it was time to go home.
 
Unfortunately, I have been in hospital several times since I got Coco, but these were admissions due to infections or times I needed surgery. Coco has never missed an approaching Addison's Crisis, and due to his alerts I've been able, with the advice of my hospital consultant to reduce the amount of steroid medication I take on a daily basis, which I'm really happy about as like many medications, there are side effects which I don't like.
 
Coco is a really happy dog, we now go to all sorts of places together. Whereas before I needed to be near a hospital, in recent years I've been able to go on a few road trips in USA, travelling through mountains, plains and other remote areas with the reassurance that Coco was looking out for me.
 
On one trip we went to Graceland in Memphis (yes, Coco really has been in Elvis' living room) and a week long stay on a Cherokee Indian Reservation, even watching Bison on the plains in Nebraska, the sort of things I could only dream about before.
 
We've also travelled in Europe and Coco was guest of honour at European Pet Night in 2010, the same year we were also finalists in the Friends for Life feature at Crufts. 2012 was a really fabulous year for us both as we were selected to carry the Olympic Torch and I was a Gamesmaker at the Paralympics, with Coco by my side of course. Although it is fantastic to be able to do lots more things and spend quality time with my family and friends now thanks to Coco's help, it's the day to day sense of security that he brings me that I really appreciate most. He wakes in the morning and the first thing he does is poke his nose under the bedcovers and sniff my breath, if I'm fine and he doesn't alert, he will wait for a cuddle and settle down for a few more minutes before I get up.
 
He's a really persistent character, so, even if I'm half asleep and he alerts, he will keep on licking me, or pawing at me until he gets a response. This persistence also applies to his tummy! If he thinks it's dinner time and I haven't noticed, he'll go and sit right in front of the TV and stare at me until I mention the D word, then he dances around the room with excitement! I don't think Coco has any idea of his importance or value to me; but every one of his alerts is preventing a situation which could develop into a life threatening Addisonian Crisis. I love Coco so much, he's changed my life immeasurably in these last five years, and I'm tremendously grateful to him for that.
 
He's come so far, from being given away as a puppy, needing lots of training to catch up with other dogs of his age, to qualifying as a registered assistance dog, and working ceaselessly to keep me safe. Without Coco and Medical Detection Dogs I don't like to think where I'd be now, he really has been my life saver.