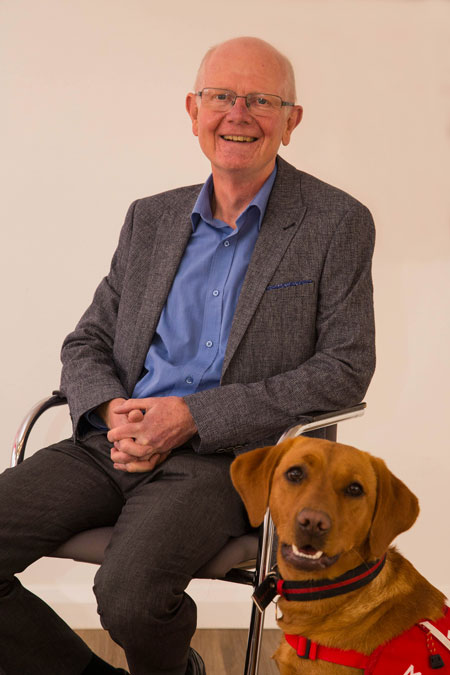 Andy Keegan ACMA, CGMA (Honorary Treasurer)
Andy retired from ESRI (UK), a £50m turnover software company, in early 2014 after 11 years as Finance Director. Having qualified as an accountant in 1981, he has enjoyed a forty-year career in finance and IT working in many different sectors and assuming senior management responsibility for Finance, IT, HR, Legal and Facilities Management.
He is now committed to using his skills and experience for the benefit of Medical Detection Dogs, to help them grow and achieve their dual objectives of helping more people with life-restricting illnesses lead better lives and enabling early diagnosis of life-threatening diseases.
Aside from this Andy is also governor of two secondary educational establishments in Aylesbury and is Treasurer of two local sports clubs.
Andy has two grown up daughters and lives with his wife Pam and a very old chocolate labrador, not far from the Medical Detection Dogs HQ in North Bucks.