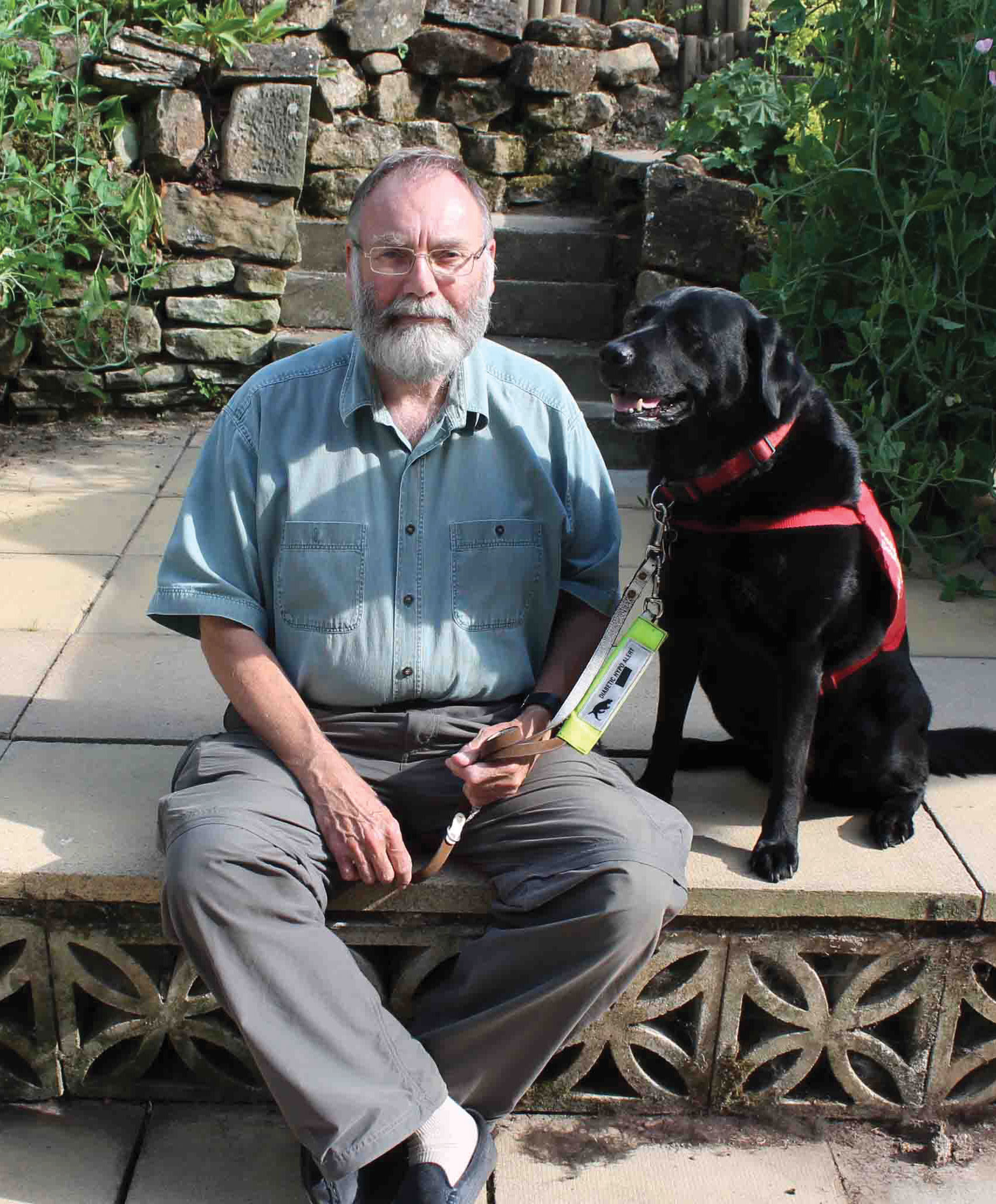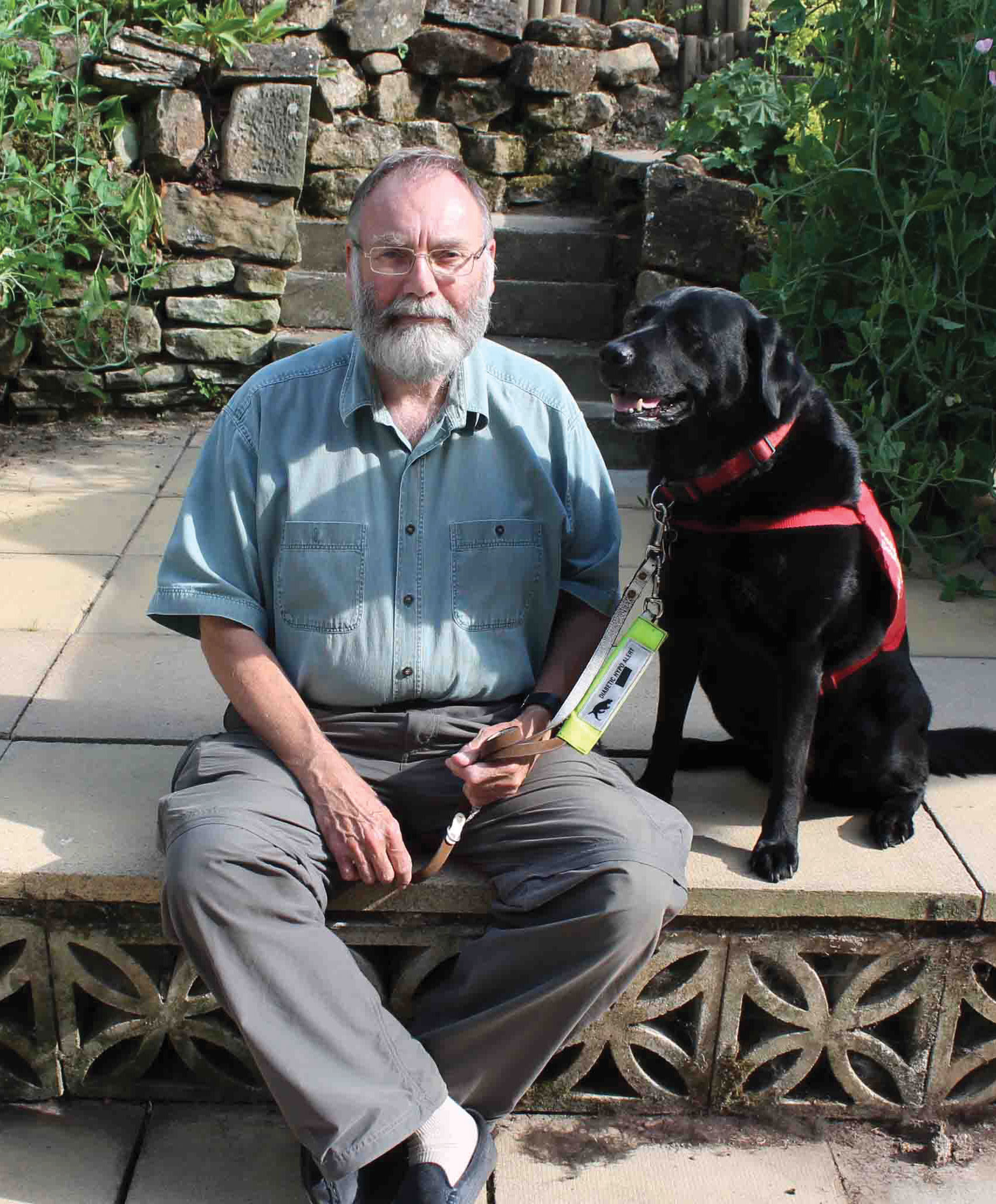 Sadly Zeta has now passed on but being our first ever Medical Alert Assistance Dog she is very much alive in our hearts and minds.
This is her fantastic story
When Cherry and his wife Angela first got Zeta as a puppy it was to socialise her to be a guide dog. Little did they know she would end up being Cherry's lifesaver. Zeta's potential guide dog career ended when she developed elbow dysplasia, but by this time Cherry and Angela were smitten and decided to keep her as a pet.
Meanwhile Cherry, who has been an insulin-dependent diabetic since he was 29, began to lose his hypo-glycemic warning symptoms. Angela says, "I was terribly worried when Cherry went anywhere on his own. I had heard about "Diabetic Alert Dogs" and I searched the internet and found that such dogs existed in Australia and North America. I emailed the organisations concerned for help, as I had no idea how to train Zeta to alert, but hoped they would give me some instruction. After many days of phone calls I found Claire Guest. She was so enthusiastic about helping and she came to stay with us for a few days. She taught me how to train Zeta to alert when Cherry's blood sugar was low and amazingly Zeta "caught on" very quickly.
"The first time Zeta alerted I became very emotional, because I did not really believe that alerting was possible. At first we thought she was making errors, then realised that she was catching highs and also rapid drops in his blood sugar levels. Zeta just got better and better at alerting. Claire told us to stop giving her treats, but unfortunately Zeta does not work without treats and who can blame her!
"She changed our life completely, making us both feel more secure. My husband, who is quite shy, enjoyed using her as an "ice-breaker".
"He remains amazed at how many diabetics, or diabetics' relatives, stopped him in shops or in the street. The mathematics students at the university loved her and she was well known in Durham city. Zeta had one fault: she didn't like night duty! She slept and snored through everything. Well, after alerting my husband between six and eight times a day, I suppose she deserved a well-earned rest." Before Zeta passed Angela told us, "We really don't know what we would do without her: she is worth her weight in gold!"