We are delighted to announce that our dogs can detect the smell of COVID-19 
with high levels of accuracy.
WE ARE HIRING – VIEW OUR

CURRENT VACANCIES
Discover the impact of our work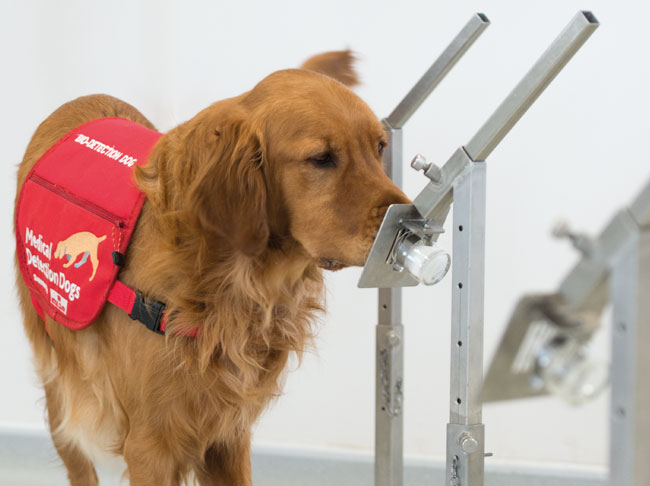 We carry out ground breaking research to improve early diagnosis of cancer and other diseases.
To all our supporters
We wanted to give you an update on what we here at MDD are doing to continue providing our life-saving service whilst at the same time minimising the risk of spreading Covid-19.
Following the latest instruction from government, and in order to protect our staff and ensure that we can carry on with the essential services that people's lives depend on, our operations will mostly be carried out remotely and electronically.
Much of our effort at the moment is continuing to support our vulnerable clients, so please be aware that response times to general enquiries or non-essential communications are likely to be longer than normal. Rest assured every enquiry is important to us and we will endeavour to respond to each one in time.
We are incredibly grateful for the donations we receive, which are more important now than ever because we predict fundraising activities will be affected, but it will also take us longer to thank you for those because of the reduction in the number of staff able to attend our Centre.
Among all the concerning news at this time, we will try to keep a steady stream of good news on our social media pages, to help remind us all of the amazing abilities of our life-saving dogs and their impact on the people they help, which we couldn't do without the amazing support you give us. Follow us on Facebook @MedicalDetectionDogs, Twitter @MedDetectDogs and Instagram@medicaldetectiondogs
Thank you for your patience at this challenging time and please look after yourselves.
The MDD team
Ways that you can help us to train more life-saving dogs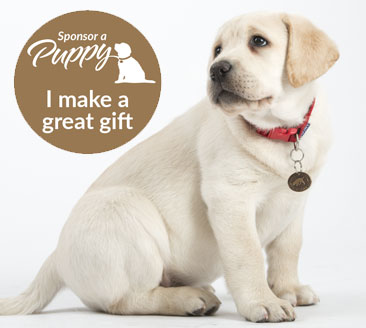 By sponsoring a Medical Detection Dogs puppy, you'll be making a huge difference by helping to support their care and training.
WEBINAR
Super Sniffers: An Introduction to Medical Detection Dogs
Join our webinar as we tell you how it all started, introduce you to our amazing dogs, and share the science behind the sniff.
Interested in hearing more about the hard work that we do? Why not sign up for our e-news to keep up to date with all the latest news, events and how you can be involved.