Medical Detection Dogs is delighted to have the support of some amazing people and we have a special thank you to the celebrities who help us by promoting our causes and by working with us to help raise vital funds.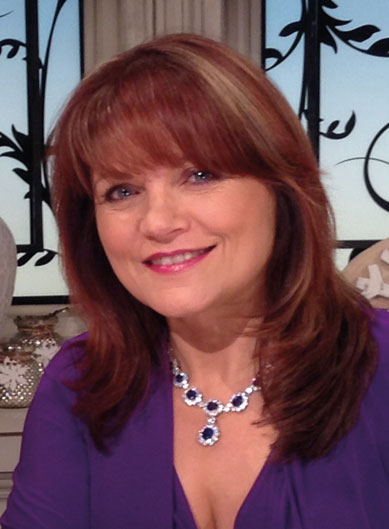 Debbie Flint
QVC presenter and author Debbie Flint joined the Medical Detection Dogs team of Ambassadors in 2015 after a chance meeting with one of the charity team at the Moonwalk in London. She holds an annual fundraising event in Wootton, Surrey in May and uses her social media accounts to raise awareness and funds from online raffles and online quiz nights. She has named two puppies after her parents, Derek and Lesley, and is fundraising for commercial grade freezers for the bio detection room.
Debbie says,
"I am humbled to be part of such a phenomenal team. In May several of the QVC presenters took part in the famous London Moonwalk and we were lucky enough to meet Christina Bowden, the charity PR, Marketing and Events Manager and when she found out I have three dogs, she invited me up to HQ. After one trip to Great Horwood to see the incredible work they do I knew I wanted to support this amazing charity."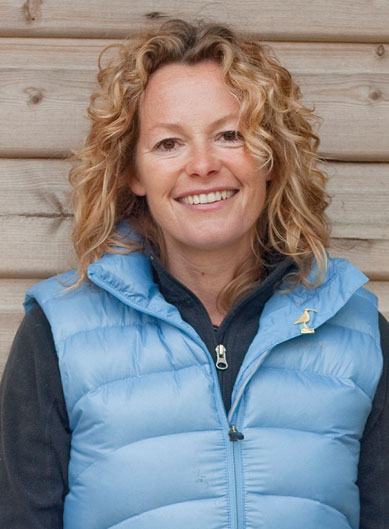 Kate Humble
TV presenter Kate Humble first visited the Medical Detection Dogs centre in May 2016. She commented, "I was utterly blown away by my day at Medical Detection Dogs. The work they are doing is extraordinary and, although of course it sounds cliché, truly life-changing. Dr Claire Guest's story is incredible, and her unshakeable belief in what she is doing and how she and her team are continuing to push boundaries and defy scepticism left me in awe!" Kate added, "I was delighted to be asked to be an ambassador for Medical Detection Dogs and had no hesitation in agreeing."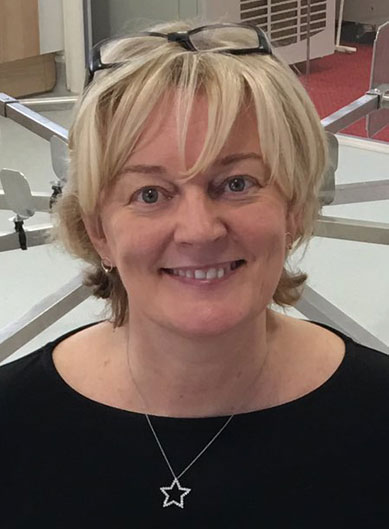 Jo Malone
Renowned fragrance entrepreneur Jo Malone was set a challenge when she first visited the Medical Detection Dogs centre: to see if she with her 'super-sniffer' nose could come close the odour sensitivity displayed by the charity's bio detection dogs. She was given five pots, one of which contained the chemical amyl acetate in such a low concentration that most humans would be incapable of detecting it. Jo correctly chose the right pot. "I passed the [odour] test so that made me see my sense of smell in a completely different way. It literally changed my world. It is the most amazing place," she said of the charity headquarters.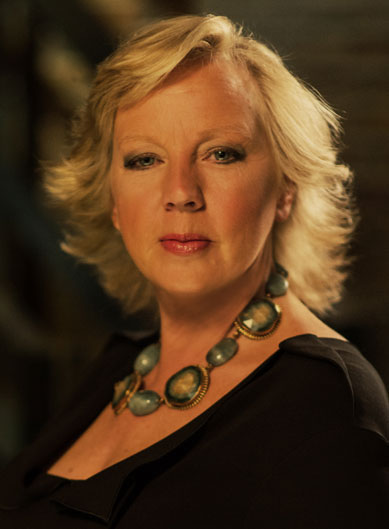 Deborah Meaden
The successful UK entrepreneur and Dragons' Den investor, who also actively supports a number of environmental charities and initiatives, offered her support to the charity which is pioneering research into the early detection of cancer using the olfactory powers of dogs.
Deborah Meaden, who owns three dogs herself, commented: "I was delighted when Medical Detection Dogs asked me to be an ambassador for a charity that does such fantastic work.
"The research by the team at Medical Detection Dogs has the potential to save thousands of lives and millions of pounds for our NHS. I am incredibly proud to be associated with them."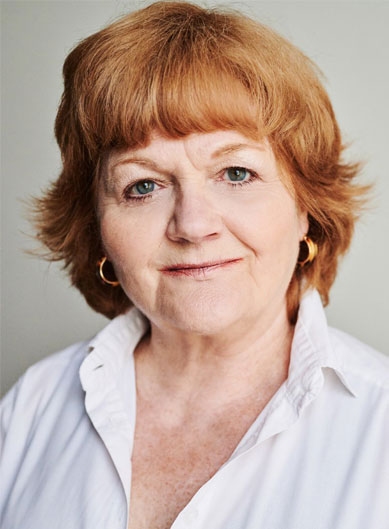 Lesley Nicol
I got involved with MDD many years ago now, and like everyone else I was absolutely staggered to see what they have achieved – and continue to do so. It has been a real pleasure to meet and get to know some of the clients who share their lives with these spectacular dogs. The centre is such a special place, just full of love. I will never forget my first visit, when I heard two dogs barking outside the training room – and it didn't make sense to me, because the whole atmosphere is so happy and upbeat. I was told – don't worry, they're not unhappy, they are just dying to get in and start work – how brilliant is that!!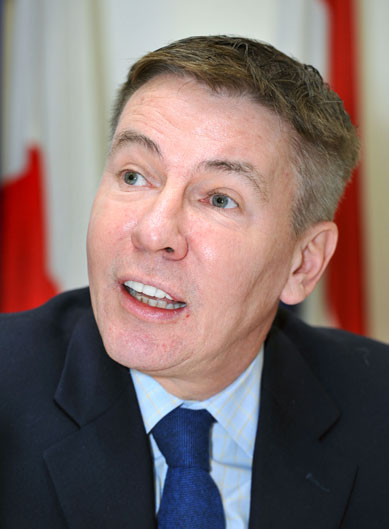 Andrew Pierce
Andrew Pierce, for many years a Daily Telegraph Columnist and Assistant Editor, joined the Daily Mail in 2015 as Consultant Editor to take a leading writing and reporting role. Andrew Pierce is a regular TV and radio pundit. He appears on Question Time, the Daily Politics show, Sky News and BBC News 24 and he is a paper reviewer on Nick Ferrari's LBC breakfast show.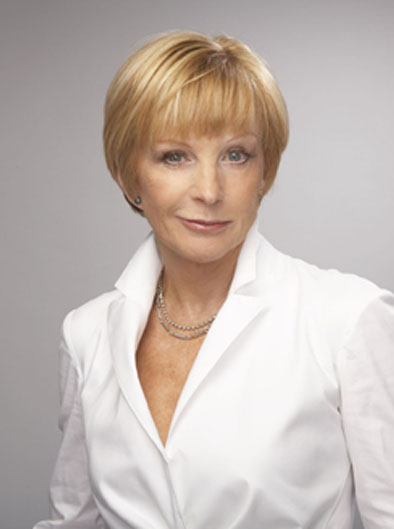 Anne Robinson
The former Weakest Link and Watchdog host, who is a big fan of dogs herself and has her own working cocker spaniel called Ellie, commented: "I am so pleased I was given the opportunity to see what amazing work Medical Detection Dogs do. "This charity is able to save lives and millions for the NHS. I am enormously proud to be associated with it."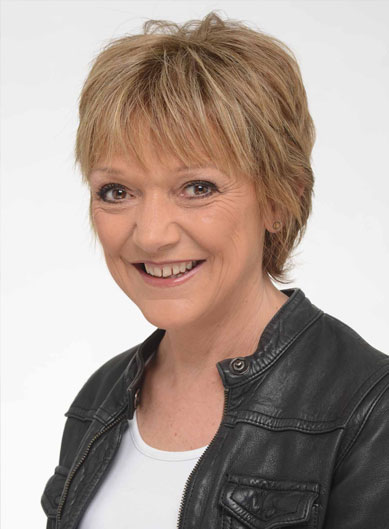 Gill Wright
Gill Wright is known for her portrayal of Mrs Slater in EastEnders and various other roles she has had on TV and film. "I chose to say YES to Medical Detection Dogs after your open day; the impressive and honest speech from Dr Claire Guest, seeing the dogs work, learning the time it takes to train, hearing Claire's personal story and witnessing Magic alert her during it! Meeting all those who work for Medical Detection Dogs and witnessing unfailing energy and support and love and commitment, I felt there was only one answer to being asked to be an Ambassador! Anything that I can do to help, I'll gladly do to serve you all!"