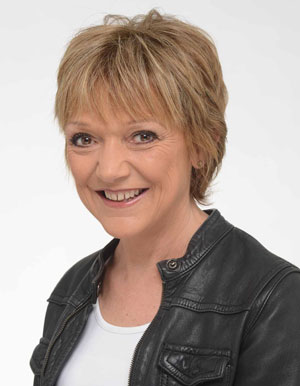 Gill Wright has joined Lesley Nicol to become one of our Ambassadors. This is wonderful for the charity as Gill will help us promote the charity and support us at major events such as Crufts, Canter for a Cure, Dogs Day Out.
You will probably know Gill from her portrayal of Mrs Slater in EastEnders and various other roles she has had on TV and Film.
Gill has been to visit us recently and I asked her why she said yes to become our ambassador and she said:
"I chose to say YES to Medical Detection Dogs after your open day; the impressive & honest speech from Dr Claire Guest, seeing the dogs work, learning the time it takes to train, hearing Claire's personal story & witness Magic alert her during it! Meeting all those who work for Medical Detection Dogs & witnessing unfailing energy & support & love & commitment, I felt there was only one answer in being asked to be an Ambassador!
Anything that I can do to help, I'll gladly do to serve you all!"
Photograph by Kieron McCarron