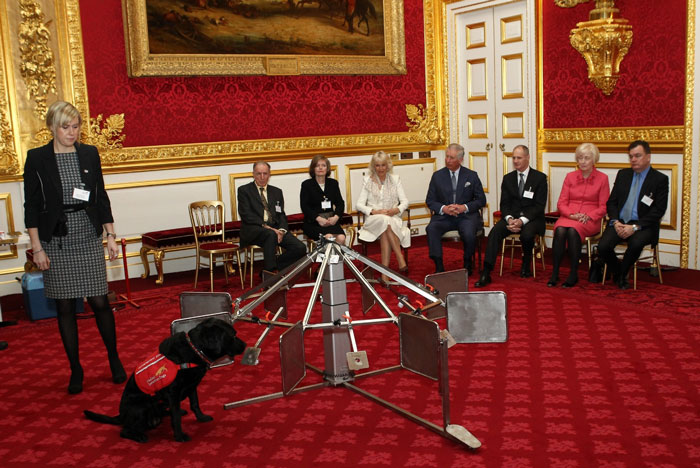 Medical Detection Dogs are pleased to announce that Her Royal Highness The Duchess of Cornwall has agreed to give her patronage to the charity from February 2014.
Dr Claire Guest, Chief Executive Officer and Director of Operations said, "We are absolutely delighted that Her Royal Highness has agreed to become patron of Medical Detection Dogs. Her support will be invaluable for a groundbreaking and innovative charity such as ours, to promote the work we do, supporting those with life threatening health conditions and advancing cancer detection work through odour.
"Her appointment will be warmly welcomed by our staff and volunteers and I hope that Her Royal Highness will find her involvement with us extremely rewarding."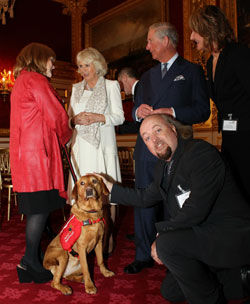 At St. James's Palace, The Duchess of Cornwall, accompanied by The Prince of Wales, attended a demonstration by the dogs at work and a reception for the charity. Their Royal Highnesses and their guests watched as our dogs were put through their paces identifying prostate cancer and kidney tumours from samples from patients.
Comedian Bailey, who has been campaigning to raise awareness of prostate cancer, immediately gave his support to the organisation after watching the demonstration. Speaking about chatting to the Duchess after watching the animals at work, he said: "Both of us had an emotional reaction to it – I wasn't expecting that.