This week we have been going into town to get Alan familiar with all things shopping…
Love it or hate it, everyone needs to go shopping at some point so it's important that Alan will be comfortable going into town and shops with his client.
One of the main issues for poor Alan in our town is the pigeons!! They are just so tempting for a young Spaniel trying to go about his business – and they come so close!
Another issue at the moment for our man is trying to learn to settle nicely – again, not easy for a very lively young dog who is so eager for attention.
So, a nice walk into town with some visits into shops, trying out the lifts and stopping to settle in the mall is just what Alan needs to get in some practice!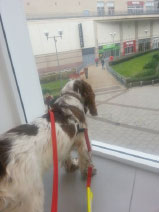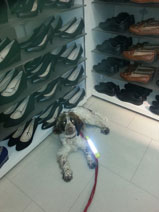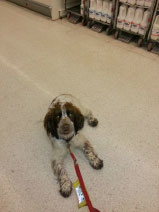 When we get home, Alan supervises while I put up some coving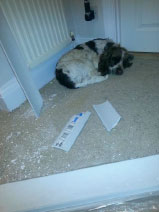 And we do a bit of 'wait' practice with some tasty treats!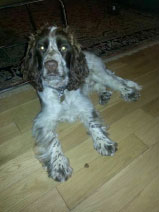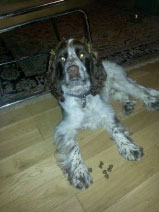 It's not all work for poor Alan though, he's had a couple of puppy play dates with some friends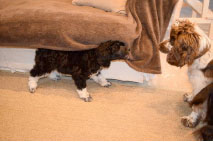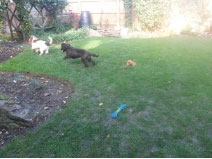 And of course there's always Dillon and the cat to play with at home…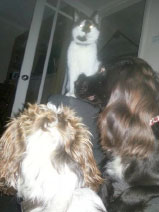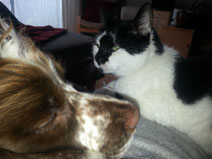 Not to mention the hundreds of toys that he leaves around as booby traps for people to trip over!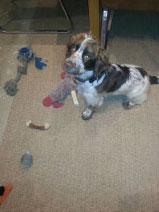 And his new favourite thing of playing with the water in his bowl and then trying to eat his wet ears. It's a shame you can't see his confused expression in this photo as he sticks his nose in all the way to chase the bubbles!