Paint The Town Red
12th – 19th February 2022
Thank you for your interest in supporting Medical Detection Dogs and helping us Paint the Town Red this February.
Download your free Paint The Town Red fundraising pack which contains everything you need to get started and use the colour of love to support our work. You will find the inspiration you need to get your event started, for example invitations, posters and even price labels for those delicious cakes. There is also a short quiz, to keep you occupied over your lunch break, do you know your Scooby Doo's from your Snoopy's?  Whether your event is large or small this pack should contain everything you need to really Paint the Town Red.
After all the fun has finished, we have even included a handy, paying in form, so you can send the all-important pennies (and £'s) to us.
By joining in, you will not only be showing us some love, you will also be raising funds and awareness of the work of our amazing Medical Alert Assistance Dogs. Our dogs save the lives each and every day of people with life changing conditions such as Type 1 Diabetes, PoTS, Addison's disease and severe allergies. Their colleagues, our Bio Detection Dogs are working towards a much earlier diagnosis of multiple cancers and diseases such as Parkinson's.
As a charity we receive no government funds and rely solely upon the generosity and good will of people like you. Every pound you raise will make a huge difference and enable us to continue using the power of our dogs' noses to detect disease and save lives.
Please tell us what your fundraising event is by emailing [email protected]
Fundraising Ideas
Wear Red to work Day – easy and fun – fine those that don't take part! Have to wear a uniform? Mix it up with red socks
Mufti Day – Ditch the school uniform and dig out your finest red clothes for the day
Coffee Morning with Red Cakes – why not try the recipe in the fundraising pack?
Cocktail evening – Red cocktails a must
Pamper yourself – Paint your Nails Red, have a makeover and rock that killer red lipstick
Get Swishing – sort out your wardrobe, swap those redundant clothes or grab that top you always wanted from your mate.
Office/Class Secret Valentine gifts –  for just a £1 to send a gift/card via a colleague to your secret crush!
Show us your love – Create a notice board of love with post its! £1 per message – heart shaped notes are easy to find online.
Sweet sale – Who doesn't love a packet of cherry lips sweets?
Office Jukebox – £1 per play of a song – could be a love song, red themed or even show the love for your four legged friends. Or play an earworm on loop until someone pays for it to stop!
For more ideas, help and support contact: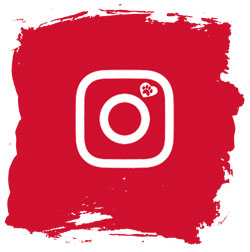 We would love to see your photos please share them and use the #PainttheTownRed