We have outgrown the space at our headquarters and have been granted planning permission to add more buildings.
You can help us by donating to our fund the future campaign.
Every penny you donate will help us fund our future work – both by helping us build our new headquarters
and to fund our life-saving research and assistance dog training.
Make a credit card donation here: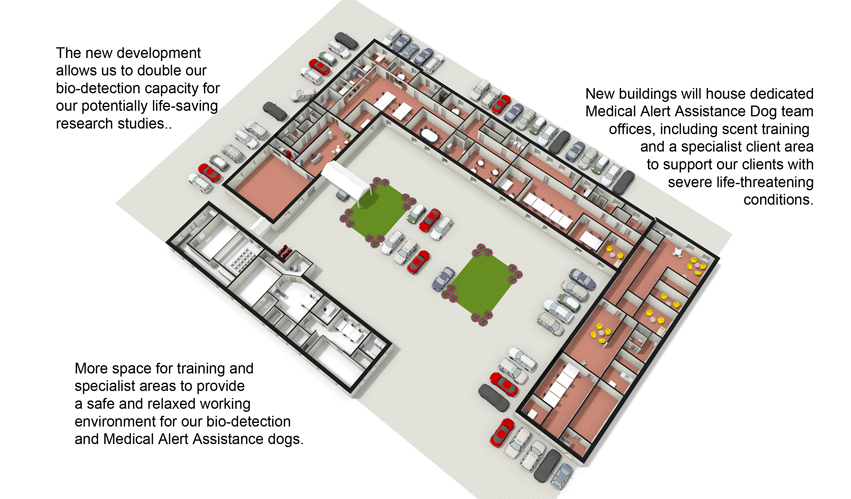 The work will start in the Spring of 2017 and we are delighted to have already secured part of the £1.5 million cost of the project through generous donations and legacies.
This much-needed additional space will add two new Bio-Detection areas, a Medical Alert Assistance Dogs client area, space for our specialist dogs to relax, dog washing facilities, a lecture theatre for our visitors, private rooms for client interviews and additional parking spaces.
Demand for our work is constantly growing and these new buildings will give us the space to increase the annual number of Medical Alert Assistance Dogs placements and expand on our existing bio-detection studies to include new projects such as colorectal cancer and Parkinson's disease.
2017 will be a very important year for the charity and your continued support is very important to us. It is the tenth anniversary of the charity in 2018 and we would love to be able to celebrate this milestone having built the additional space we need to continue our ground breaking work. With no government funding the charity relies on the generous donations of our supporters for which we are extremely grateful.