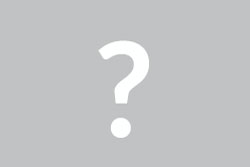 In 2015, Luna, a yorkie x poodle, was found wandering around on a road in a Buckinghamshire village by a MDD staff member, as she did not have a tag and was not microchipped, the staff member picked her up. When contact was finally made with the owner a couple of days later, whilst she loved her very much, she explained that she was having difficulties with her, as she was out at work very long hours, leaving Luna alone for long periods of the day and was struggling to give her what she needed. She also explained that Luna was an experienced escape artist and was frequently getting out, even to the extent of jumping out of open windows!
When Luna arrived at the Centre, she immediately made her presence known and the Labradors quickly realised that she was going to rule the roost!
When Luna's owner heard of the work of MDD, she asked if we would consider keeping her, as she knew deep in her heart that she was no longer able to give Luna the life she deserved. After careful consideration, we agreed to take her on as a new recruit.  Being slightly over 3 years of age, Luna was not able to be considered for the Medical Alert Assistance Dog programme, however, we noted that Luna had a lovely temperament and  hadn't been spayed and with a current demand from some of our waiting applicants for smaller breed types of assistance dogs, we did feel there might be the possibility that she may be able to have a litter for the charity.
In Spring 2017, Luna was successfully mated to a toy poodle, named Ziggy and gave birth to 6 healthy yorkie-poo pups on the 21st June, summer solstice, one boy and 5 girls. Banjo, Elsie, Eliza, Bracken, Nellie and Polka. The vet had predicted she would have 5 pups, we couldn't believe it when Banjo, pup number 6 popped out! He had been gentlemanly and let all his 5 sisters go first!
Banjo is now being considered for our bio-detection dog work, yes the stands will have to be lowered especially for him to reach! And his 5 sisters were placed onto our socialising scheme. So far, 2 have been withdrawn from the programme as the team felt they would be happier being pet dogs, one of which has been rehomed by a MDD staff member and the other by the socialiser who had cared for her since she was 8 weeks old. Currently the 3 other girls are now reaching advanced training where we hope to be in a position to match them to applicants in need in due course.
Luna is now 6 and has subsequently been spayed, her maternal days being over and she now is enjoying the life of a retired dog, but is hopeful her offspring will continue to go on to make a real difference to some very in need individuals.
Luna, a true success story of a little dog whose life took a dramatic change for the better