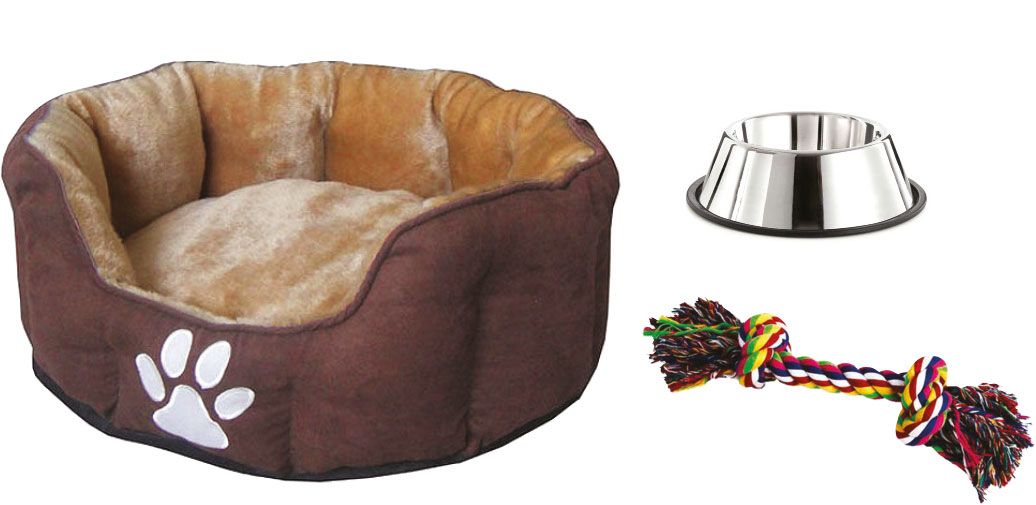 Sponsor a puppy starter pack for one of our new dogs
When our puppies and young dogs arrive we like to make sure they receive the very best of everything, cuddles are free but, all those little extras that make a difference are not!  We know how important toys are as part of their learning and play.  They need treats, comfy bedding, bowls, leads and collars.
When you donate £200 your money will buy all the things we need to give them a good start to becoming a happy and healthy part of the Medical Detection Dogs Team. Sometimes our older dogs in training need new toys so your money will contribute to all these valuable things.
When you donate money so we can purchase a starter kit you will receive a thank you pack which will include a certificate with a photo of a puppy or young dog, charity pen and a car sticker.  During the puppies training you will also receive our charity magazine along with an invite to meet some of our dogs in training at our Training Centre in Great Horwood.
For further information please contact [email protected] or call 01296 655888.