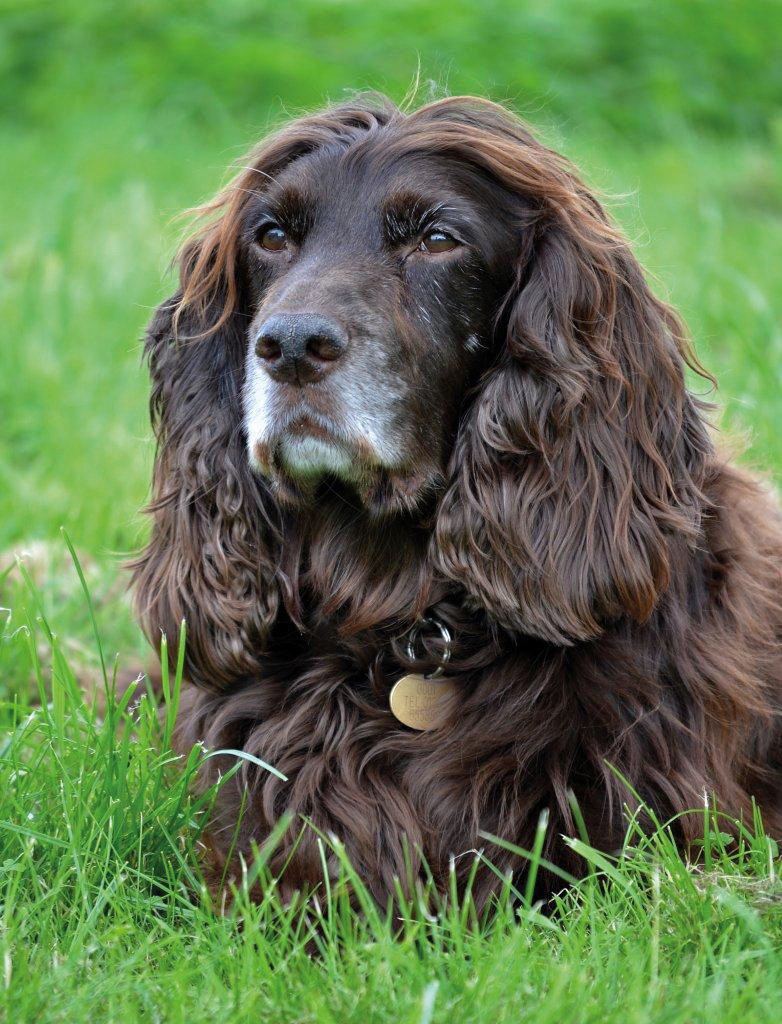 The Cancer Detection Dog that changed History

Pioneer, Tangle, a chocolate cocker spaniel, bred in Scotland, with a field champion sire, was owned and trained by Dr Claire Guest, CEO and Director of Operations at Medical Detection Dogs.
Spurred on by anecdotal evidence of dogs alerting their owners to cancer in 2002, Claire began training Tangle to recognise the odour of cancer.
The training consisted initially of game playing and rewarding him if he could sniff around a room and detect a urine sample from a bladder patient. Then Claire moved on to discrimination tasks asking Tangle to pick out bladder cancer samples from two specimens one of which was urine diluted with water.
Next Tangle was taught to distinguish between bladder cancer urine and the urine produced by patients with other illnesses.
After seven months Tangle was ready to undertake the study that would change history.
In September 2004 The British Medical Journal (BMJ) published the results of this ground-breaking research which proved that cancer produces volatiles with distinctive odours which dogs, using their exceptional sense of smell, could detect. This was the world's first scientifically robust peer reviewed study and was the publication that lead to the later formation of the charity.
Tangle was one of the six dogs that participated in this study. In the trial the dogs were trained to distinguish between urine samples from thirty-six bladder cancer patients and one hundred and eight comparison samples from healthy people and individuals with non-cancerous diseases.
Tangle scored the highest percentage rate, some dogs were unable to do it. He successfully identified the positive sample fifty-six percent of the time; the percentage if the dogs were selecting samples at random would be fourteen percent. During training, Tangle persistently indicated at a certain patient's sample which had initially been assessed as non-cancerous. The hospital doctors were particularly impressed when further investigations showed the presence of kidney cancer. The gentleman had immediate surgery to remove his kidney. Several weeks later he wrote the following letter:
"Dear Tangle"
"Thank for you saving my life"
This incredible work was widely covered by the media in the UK and all around the world. HRH The Princess Royal made a visit to see the work and Tangle demonstrated for her. Tangle did hundreds of demonstrations for television and the media and not once did he make any errors. He was totally unflappable and reliable.
In April 2005, The Daily Mail featured Tangle in a full page article with the headline "The dog that can sniff out cancer" and the sub heading "Modern technology is superb at diagnosing cancer, but NHS doctors have discovered that Tangle the cocker spaniel is better still."
In 2005, in recognition of his work, Tangle was voted the UK's "coolest canine" in a competition run by K9 Media.
By March 2008 The Mail On Sunday were reporting the launch of a new charity Cancer and Bio Detection Dogs (the former name for Medical Detection Dogs) at Crufts and commenting that Tangle was "a bio detection dog with an eighty-six percent success rate in sniffing out tumours.
The iconic photograph of Tangle working on plates became the charity's logo.
By 2011, Medical Detection Dogs had made significant progress in developing the training technique and a second bladder cancer study involving Tangle was published in Cancer Biomarkers.
Following the 2012 Royal Canin olfactory study Tangle retired – he was ten and a half. His legacy continued when his breeder donated, Jobi, Tangle's nephew who would also be trained as a cancer detection dog.
During his retirement Tangle continued to accompany Claire to work to spend his day with her sleeping under her desk and enjoying walks with the other dogs.
When a cherished friend moves away, his presence will be sorely missed. Tangle changed history and his legacy will continue to save many lives in years to come, without him the charity wouldn't be here today.
He will never be forgotten.