Making new friends
This week we had fellow Medical Detection puppy in training, Sydney come to stay.
Sydney is an eight and a half month old Cockerpoo and very sweet – and fast!!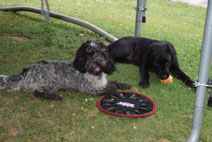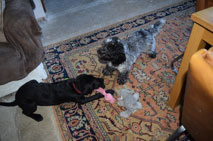 Bounce and Syd had great fun chasing each other around the garden, first one in front then the other… it was so funny though watching Sydney run circles around Bounce who didn't have a chance at even pointing in the right direction, let alone catching her!!
They all got on really well so it was sad to say goodbye after a couple of days – but I think they all appreciated the rest…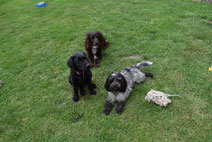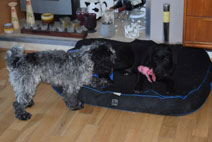 Bounce was also lucky enough to meet 14 week old Labrador cross Retriever Dogs for the Disabled puppy, Vann.
Vann is so chilled that he just exudes calm!! But he and Bounce love having a play together…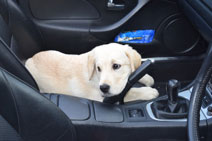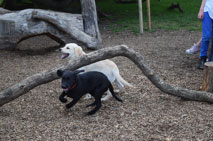 … and have also met for a town walk together. Both behaved brilliantly and were great ambassadors for their charities.
They certainly made this young man's day…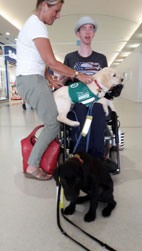 … and then enjoyed a well-deserved settle in a cafe!!