Why does the dog lick its nose?
Because mucus is needed. The moisture caused by a covering of mucus assists in the collection of odour molecules. Odour molecules dissolve in the mucus and are transported in the air breathed in up to the olfactory receptors in the top of the dog's nose. If there is not enough mucus the dog licks its nose. The average dog produces about a pint of mucus a day.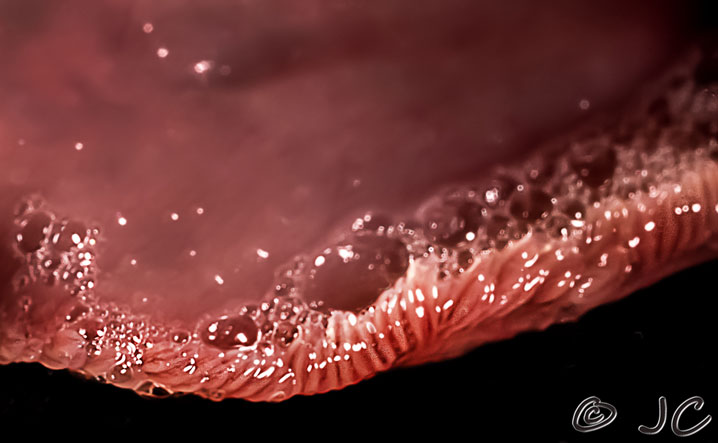 Mucus on the tip of the tongue of a small puppy
MUCUS is a viscous, slippery substance that consists chiefly of mucin, water, cells, and inorganic salts and is secreted as a protective lubricant coating by cells and glands of the mucous membranes. MUCIN is a nitrogenous substance found in mucous secretions; a lubricant that protects body surfaces.