Volunteering with Medical Detection Dogs
with Medical Detection Dogs
Regional support groups are an essential part of Medical Detection Dogs. They can raise valuable funds and encourage local support as well as inspire others to help us. We are looking to establish a national network of groups.
What do groups do? Groups raise valuable funds for Medical Detection Dogs. Group members decide on ways to fundraise and organise their own events with support from Head Office or, where possible, Regional Fundraisers.
What is expected of a branch? Anything you raise is brilliant and valuable to the charity. The important thing is for each group to decide on an achievable goal and for everyone to enjoy what they are doing. As long as it is legal, have a go!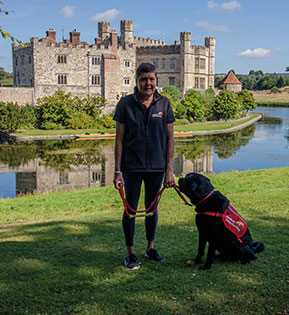 How many people make a support group?
Fundraising can be hard work and it takes motivated and willing volunteers to set up a local fundraising group. Groups can vary in size and initiators can recruit as many or as few group members as they like, but really the more the better!
If you are interested in or starting a joining a Regional support group please contact our Volunteer Coordinator
 Email
[email protected]
or telephone 01296 655888